Introduction by Luke Laurie:
One of the coolest charity gaming events on the West Coast is Haiticon. Last year, coordinator Aaron Newman introduced us to the event in a guest post here on our site. Three members of the League of Gamemakers attended this year: Eduardo Baraf, Luke Laurie, and Scott Caputo. As expected, this year's event was truly amazing, raising $12,000 to fight HIV and TB. We invited one of the attendees, Michael Hill, a freelance blogger who is new to the tabletop scene, to share his experiences about the event.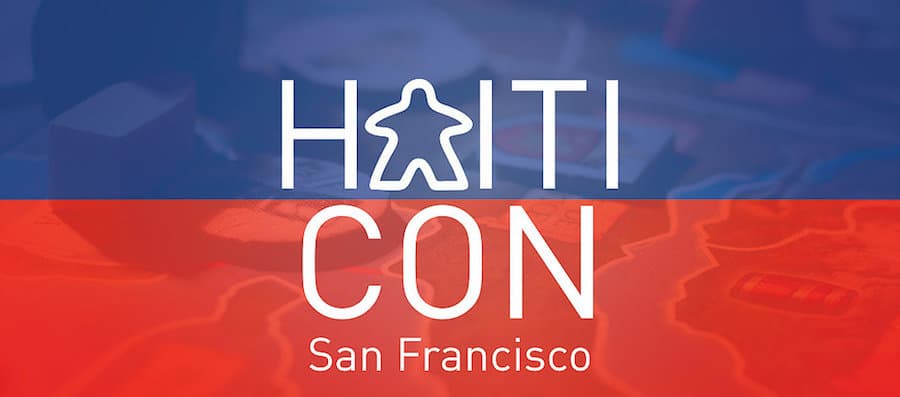 I recently had the pleasure of attending the fourth annual Haiticon in beautiful San Francisco. A convention with a cause to raise money for Ti Kay, the free TB/HIV clinic in Port-au-Prince, Haiti. While the goal is to raise money for the cause, the focus is to showcase new games from local designers and host a fun filled weekend of gaming while making new friends.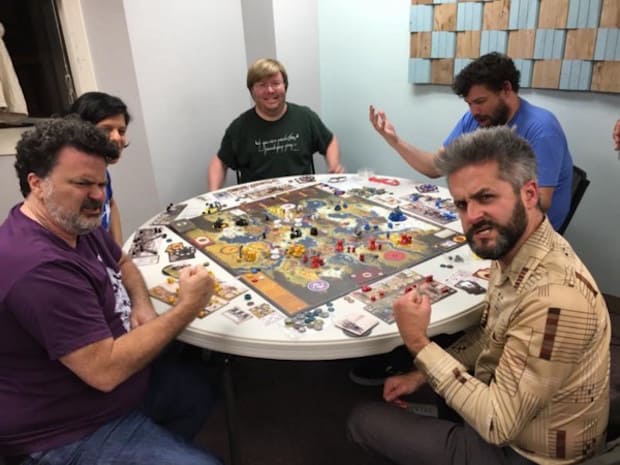 Haiticon 2016 Special Guests:
Haiticon hosted a slew of amazing designers, including veterans and newcomers, appealing to many different tastes. This is an absolutely amazing lineup!
TED ALSPACH
(Castles of Mad King Ludwig, One Night Ultimate Werewolf)
TOM LEHMANN
(Race for the Galaxy, Pandemic Expansions)
​
SUSAN MCKINLEY ROSS
(Qwirkle, Skippity)
​
ERIC VOGEL
(Dresden Files, Hibernia)
LUKE LAURIE
(Manhattan Project: Energy Empire, Beyond Jupiter)
BRIAN HENK
​(New Salem, Good Cop Bad Cop)
​
SCOTT CAPUTO
(Voluspa, Kachina)
​
EDUARDO BARAF
​(Murder of Crows, The Siblings Trouble)
​
BRYAN MERLOGHI
(Cutthroat Kingdoms)
​
ALFRED TWU
(Bay Area Regional Planner, California Water Crisis)
​
JOHN SHULTERS
​(Rocket Squad, Barricado Revolutions)
​
JEREMY COMMANDEUR
​(Booze Barons, Dice Tower)
GERALD VERA
(Field of Nations)
​
AARON VANDERBEEK
(Castell, Burrow Mates)
​
EVERETT TISHLER
(Castle Whitefang)
​
CHRIS CASTAGNETTO
(Who Stole the Cookie, Frontier Skies)
​
LAURENT KERMEL
(Escape From Squidland)
FELIPE OCHOA
(USG)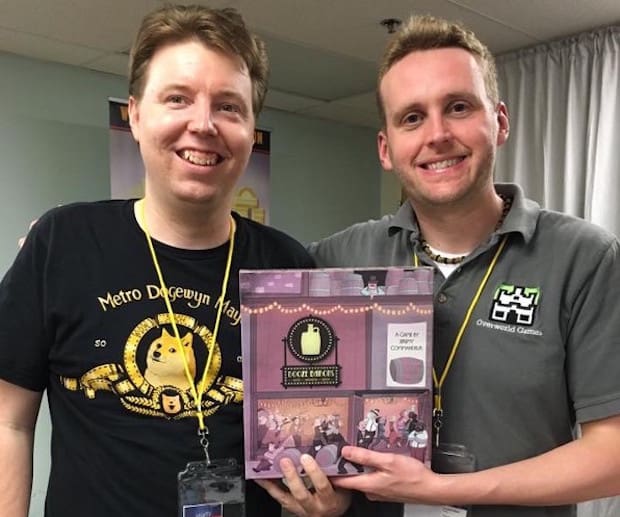 Highlights of Haiticon 2016
There were many fantastic games that I had a chance to explore. Brian Henk from Overworld games was showcasing his catalog of awesome hidden identity and social deduction games, including his soon to be released "Leaders of Euphoria". Bryan Merlonghi was demoing his breakout game Cutthroat Kingdoms, a 3–6 player area control game with simple combat and open negotiation. One of my favorite designers of all time was there, Ted Alspach, the creator of Suburbia, Castle of Mad King Ludwig and One Night Ultimate Werewolf. All his titles can be found on his label Bezier Games.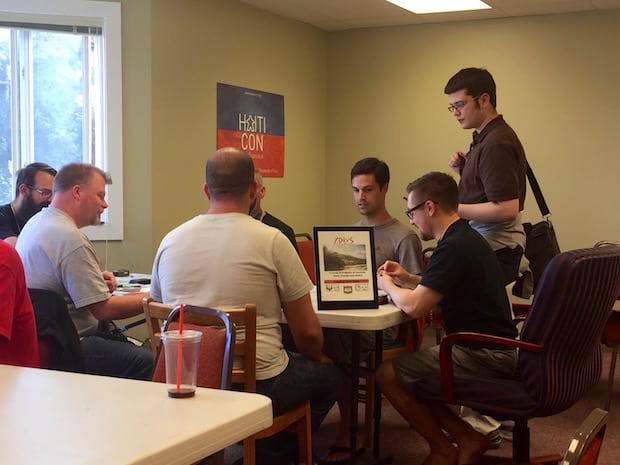 One of my favorite games of the weekend included Luke Laurie's Manhattan Project: Energy Empire, from Minion Games (co-designed with Tom Jolly). It's a worker placement game set in the post war, pre atomic energy era where you are in a race to be the first to global energy domination. This game has immense strategy and has tons of choices to make. With multiple paths to victory, no two games will be alike. The art is awesome and the game absolutely drips with theme. I missed the Kickstarter but will be buying my copy as soon as it hits the shelf.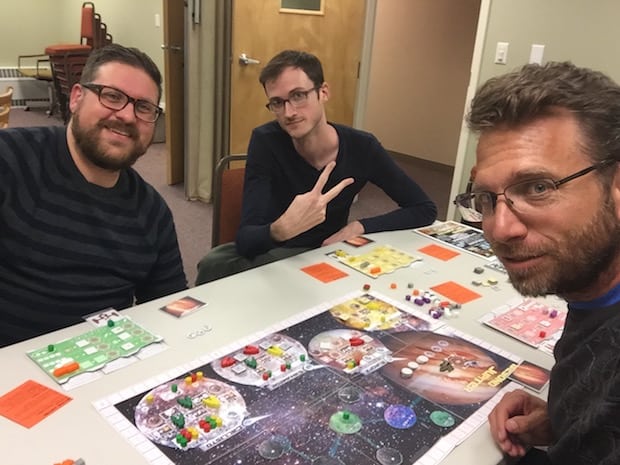 Exposed was my other favorite of the weekend. It's a hidden identity game from Brian Henk of Overworld Games. You are a simple pickpocket at a party trying to steal wallets while staying hidden and trying to expose the other players. The first thing that jumps out at you is amazing art by Adam Forman. Second, is the quality of the components. The tiles are nice and chunky, the cards are great, and the little wallets that you are stealing are really cool. Exposed is in the fulfillment stage of it's Kickstarter and should be in stores soon. Make sure to pick up a copy.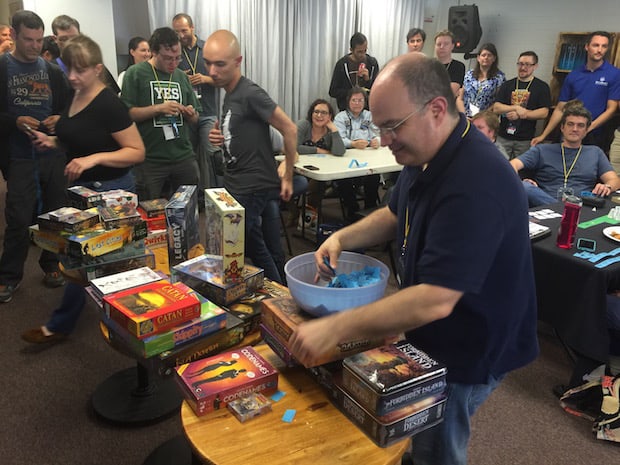 The weekend included more than just demos. It featured a game library with an awesome selection of high quality games, food available by BiRite, including skewers and salad, and a huge raffle with tons of prizes including a signed copy of Pandemic Legacy. A board game auction was held with some rare and vintage games like an unpunched copy of Civilization. There were also large games of One Night in dedicated rooms, including a game of Werewolf with a special scenario put on by Everett Tishler.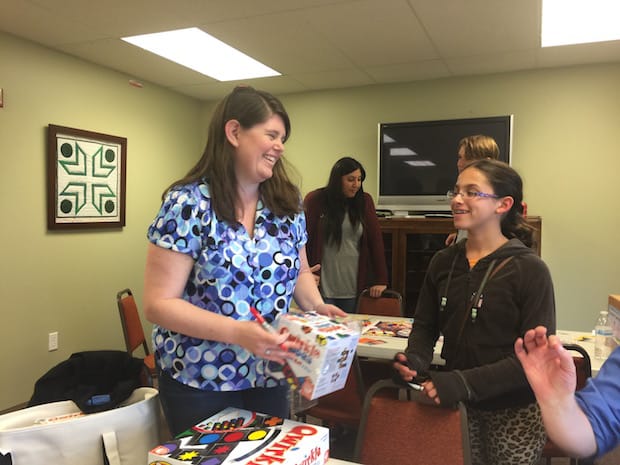 What a memorable weekend. I look forward to next year's Haiticon and I'm excited to see what Aaron Newman, creator of Haiticon, has in store for us!
Still Want to Help Out?
If you missed Haiticon, but would still like to support the cause, you may donate by following the link on their site: https://www.haiticonsf.org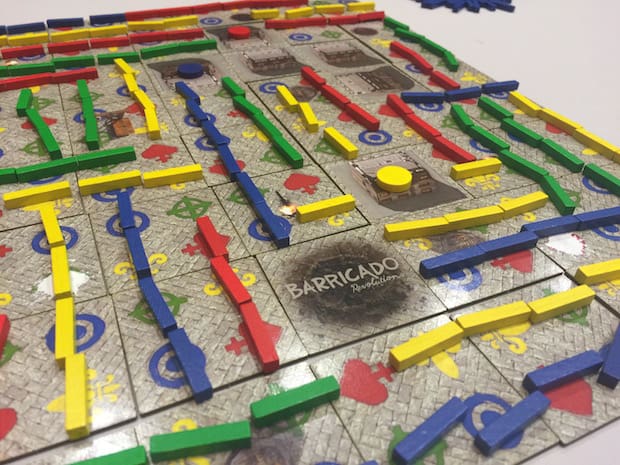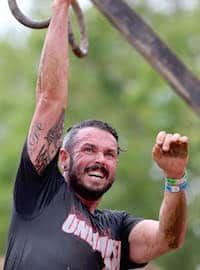 Mike Hill is a freelance blogger and long time gamer. Dad to 2 beautiful girls and husband to an amazing wife. His favorite style games include deck building and Ameritrash. Follow Mike on Instagram and Medium @TheBoardGameHipster
The following two tabs change content below.
Latest posts by Guest Author (see all)