Don't miss this year's Haiticon!

Golden City Church building at 754 14th St, San Francisco, CA 94117
Friday July 17, 7pm-Midnight
Saturday July 18, Noon-Midnight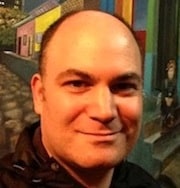 Guest post by Aaron Newman. Aaron Newman lives in San Francisco and is the founder and director of Haiticon. He also runs the world's largest Ultimate Werewolf Meetup (werewolfsf.com), works as a volunteer mediator and trainer at community mediation centers throughout the SF Bay Area, and gets his paycheck working as a program manager at a biotechnology company.
What is Haiticon?
Haiticon is an annual two-day gaming mini-convention in San Francisco to help raise money for the people of Haiti. More specifically, it is to raise money for Ti Kay, the Tubercolosis (TB) free clinic in Port-au-Prince where I lived and worked for three months in 2011-2012. Ti Kay was started by Dr. Megan Coffee, right after the 2010 earthquake that destroyed many of the country's hospitals and clinics. Dr. Coffee left a prestigious career in the US and has lived and worked in Haiti without pay ever since.
Ti Kay cures about 400 patients a year (and by some estimates ten times that number in prevented infections, as TB spreads easily in crowded tent cities). Many patients are not only cured, but also become nurses at the clinic to give back to others. Lives are changed.
Gaming for Good
When I left Haiti and came back home to San Francisco, I wanted to do something to help continue supporting Ti Kay and decided to combine that with my love of board gaming. The following year Haiticon was born. With a 100% volunteer staff and a generously donated venue, each year we grow in attendance and raise more and more money. Knowing that $50 pays for a patient's food and medicine for a month, Haiticon is making a difference. But the clinic relies entirely on grants and donations, and they remain under-resourced to meet the needs of the population.
Haiticon Features:
Boardgaming
Role-Playing Games
Tournaments
Charity Auction
Prestigious Guests
My goal is for Haiticon to grow and eventually become a large, established con. Every year we are joined by more and more game designers who want to support the cause, whether world famous or working on getting their first game published. They donate their time and games for the auction, demo pre-release games, play test prototypes, host tournaments, and do a Q&A panel, all of which helps Haiticon grow and move toward that goal.
Featured Guests – Designers and Publishers
Ted Alspach (The Castles of Mad King Ludwig)
Matt Leacock (Pandemic)
Tom Lehmann (Race for the Galaxy)
Bryan Merlonghi (Cutthroat Kingdoms)
Susan McKinley Ross (Qwirkle)
Chris Schmidt (Lords of Mercia)
Everett Tishler (Secret Title)
Gerald Vera (Field of Nations)
Eric Vogel (Hibernia)
Candy Weber (BoardGameGeek: the Card Game)
and Members of the League of Gamemakers:
Teale Fristoe (Shadowthrone)
Luke Laurie (Stones of Fate)
Scott Caputo (Voluspa)
We rely on word of mouth, so please come and tell your friends!
The following two tabs change content below.
Latest posts by Guest Author (see all)