As a game, Betrayal at House on the Hill has its issues (unbalanced scenarios, fiddliness, rules issues, etc.), but for that once a year Halloween game night this is the game. Suspense builds as players explore a haunted house because at some point one of them will betray the rest and kill them, turn them into werewolves, summon an ancient evil or something similar.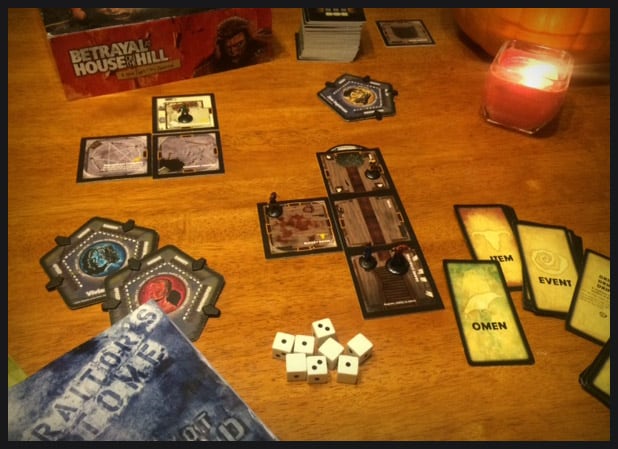 I don't know about "perfect", but Jenga is the scariest game I've ever played.
(Hey Christina! Here's a video of a giant Jenga game to help solidify that feeling.)
I'm always up for a game of Smallworld. Pull out the creepies and crawlies of Smallworld Underground, though, and throw a bag of gummy worms on the table, you have all the makings to ignore those annoying kids knocking at your door trying to ruin your game night.
Any other Halloween I would have said Betrayal at the House on the Hill, but this year I have to go with Dead of Winter. I know, I know, the hype on this game is crazy, and to be honest, that's all I thought it was too. Then Peter Vaughan told me it was a great game, and I thought I had better try it out.
I've played it three times now. The first time was with two players. It's not fun with two players. In fact, they shouldn't have said it's a 2 player game at all. It should be marked as 3 – 5. It is a good way, though, to learn the game mechanics.
The next two games were with 5 and 4 players. This is where the game really shines. I was discussing why The Walking Dead was such a success with a friend once, and we concluded that the show was successful because it was focused on the people and the stories about humanity; the zombies were really just a tool utilized to tell those stories. That's where Dead of Winter got it right and why the zombie theme doesn't feel played out here. The game is about the stories that happen with the players. The zombies are just a way to tell that story. I can't wait to play again.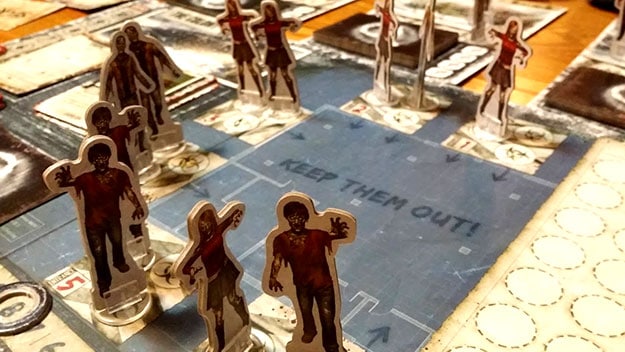 Turns out both of us have been playing the same Halloween tradition! Poker for Candy!
Luke: When I was a child, we didn't have a lot. So when Halloween came around, we would trick or treat in the rich neighborhoods until we had grocery bags full of candy. This candy would form the basis for the greatest Halloween game of all: POKER! 5-card stud, 7 card stud, 5 card draw, nothing's wild except the dealer, etc. Of course, you have to know and agree on the fundamental candy equivalencies…
Last year, I finally introduced this family tradition to my children. They had more fun playing with the candy than they did eating it. Of course, the Joker won.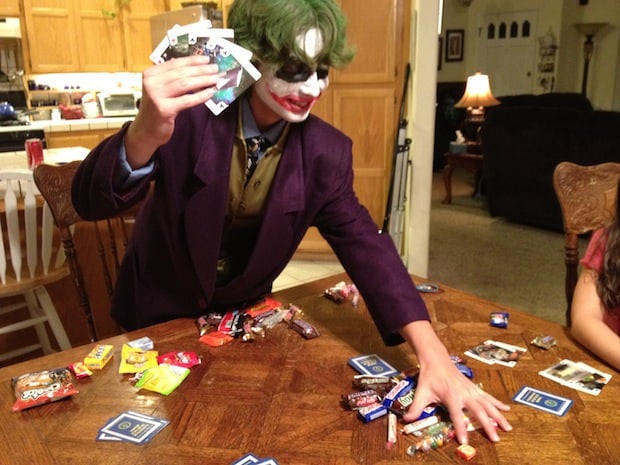 —
Peter: For Trick or Treat poker as I like to call it, I love asking players what candies they love AND hate, so they start with the 'chips' that are their least favorite, and someone else at the table has their top picks.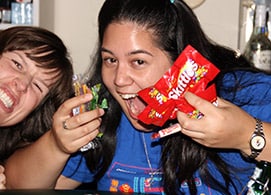 As players get knocked out, they get a few candies from any players they want (a mini revenge, but not too much). At the end, the winner and second place get a healthy pick, and then the candy goes to everyone.
Due to the player elimination, I would make the levels accelerate fast, and get to another game in on your sugar high.
—
Happy Halloween!
This is of course just a few choices for your All Hallow's Eve… Here are the BGG links to the above picks and a bunch of other selections to complete your spook filled weekend!
HAUNTED, Ghosts and Demons
Ghost Stories
Betrayal at House on the Hill
Claustrophobia
Shadow Hunters
Fearsome Floors
ZOMBIE SURVIVAL
Dead of Winter
Last Night on Earth
Zombicide
Run, Fight or Die!
Zombie Dice
Zombie 15′
Zombies!!!
City of Horror
Dead Panic
CTHULHU
Arkham Horror
Eldritch Horror
Elder Sign
Mansions of Madness
KING OF MONSTERS
King of Tokyo
Monsters Menace America
ALiens
Jupiter Rescue
Space Hulk
Mars Attacks: The Dice Game
PARTY STYLE
Werewolf, Ultimate Werewolf, One Night Werewolf
Zombie Fluxx
What the Food?! Zombie Edition
Hard Core Terror
Monopoly
Jenga
My Little Pony
—
Happy Halloween!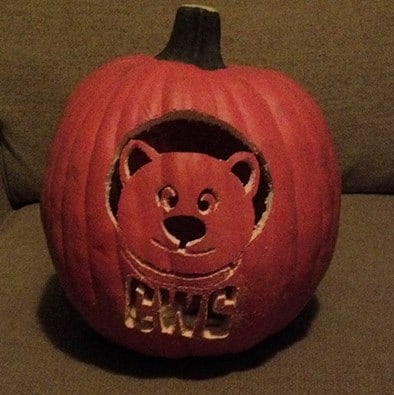 The following two tabs change content below.
Brad designed Letter Tycoon (a word game for capitalists) which won the 2015 Mensa Select award, and the upcoming Rise of Tribes. He is currently in need of a time machine to address his idea vs. execution imbalance.
Latest posts by Brad Brooks (see all)