Cubes get a bad rap in the boardgame community. They are often seen as unthematic, boring, and unoriginal. "Cube-pusher" is a derogatory term used to describe resource-heavy games that might be too fiddly or abstract. Even designers working on prototypes can be reluctant to use cubes, as they struggle to try to convey the theme of their game without finished art. With so many newer games featuring cool custom bits, one might wonder, are the days of cubes behind us? Why did we ever use cubes in the first place?
You should not be afraid to use cubes in your game designs. Cubes are cheap, easy to manipulate, space-efficient, sturdy, easily countable, clearly identifiable, and are a tradition in board gaming. Today, I defend cubes.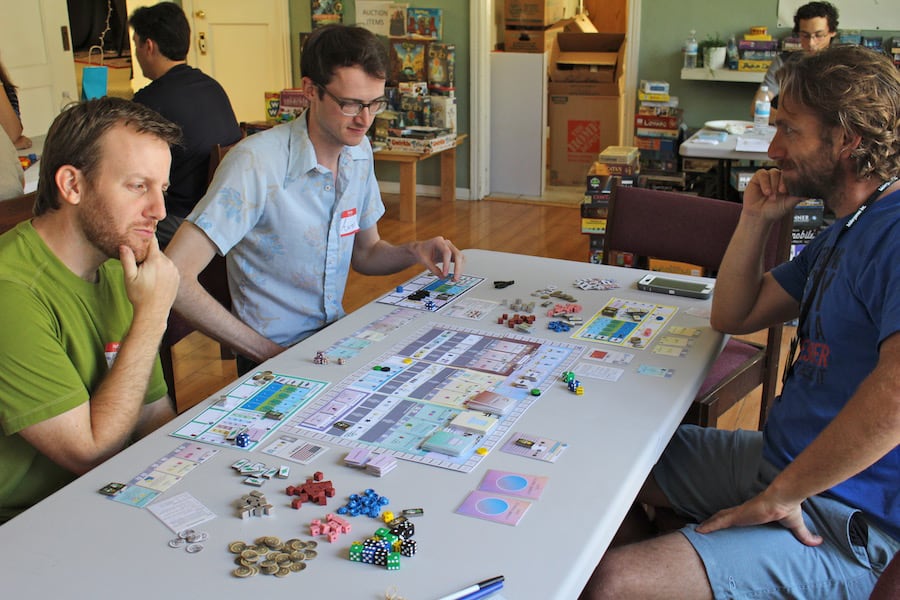 Cubes are cheap
Prototyping can be costly. Publishing is costly. Anywhere you can save upfront costs will be a good thing. Sometimes you need a lot of resources. That can add up to a lot of money when you increase the cost of each tiny component. Using cubes will save you money and let you keep the cost down for your finished product.
Cubes are easy to manipulate
Grabbing cubes is easy because of their corners, edges and right angles. Some of the cool, fancy, substitutes for cubes (like those fancy gold bars) can be tricky to pick up and move around with ease.
Cubes are space-efficient
Cubes can be arranged in rows, grids, stacks leaving no spaces whatsoever, and require small dimensions to be fully functional. Other (non-cube) shapes must be made larger in order to communicate their purpose and in some cases to hold their shape without breaking.
Cubes are sturdy
Wooden or plastic cubes are virtually indestructible compared to meeples, miniatures, and oddly shaped wooden or plastic resources. Do you ever hear people complaining about all the broken cubes they have?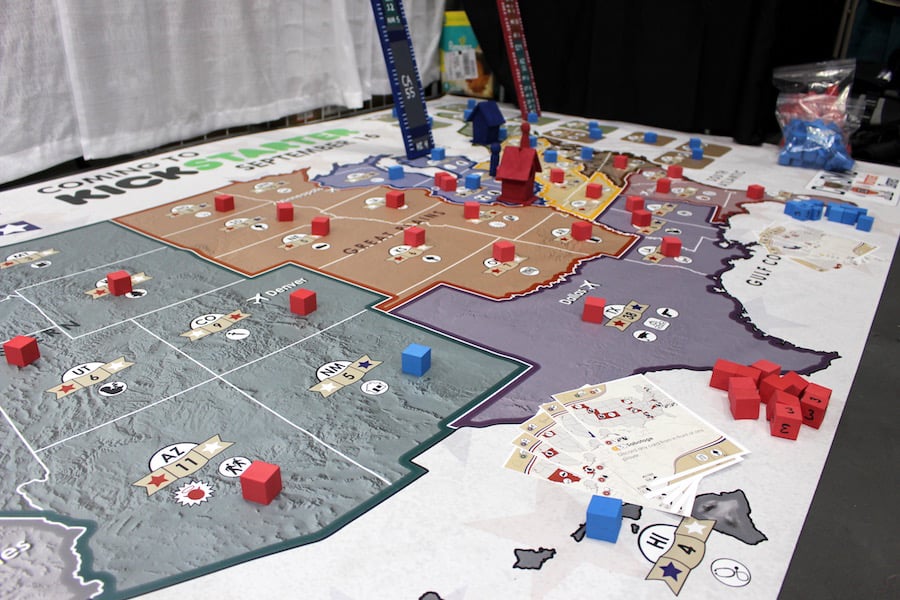 Cubes are easy to count
Putting cubes in a row allows counting at just a glance. In games where many transactions occur, cubes can greatly speed up all the resource exchanges.
Cubes say "resource" like no other shape
Cubes are most often used as resources – but using them as claim markers and markers for tracks is perfectly acceptable as well. If they match player colors, they're usually used as player-specific markers of some kind. When you have several different colors of cubes, that are not in the player colors, they're usually resources. It can be very useful in a complex game to have the resources be all the same shape. You can glance around the board – everywhere you see a cube, its a resource. Every time you see a cube (or square) icon on a game component, you know immediately that it is referring to a resource to be spent or gained.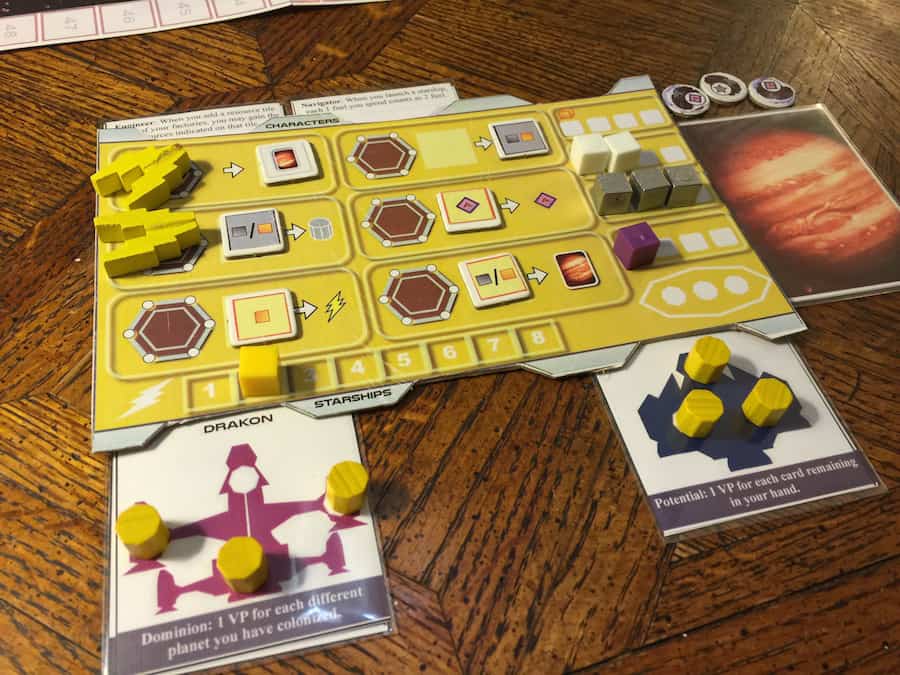 Cubes are a tradition
Did you by chance play with LEGOs in the early days, when they had only a handful of colors, and most of shapes were just different blocks? You used your imagination to create all kinds of wonderful things? Those LEGOs are very different from today. Now, nearly every piece has a more specific shape, and with it comes a more specific and limited purpose. Cubes are like those old lego bricks. They can be anything your imagination allows them to be!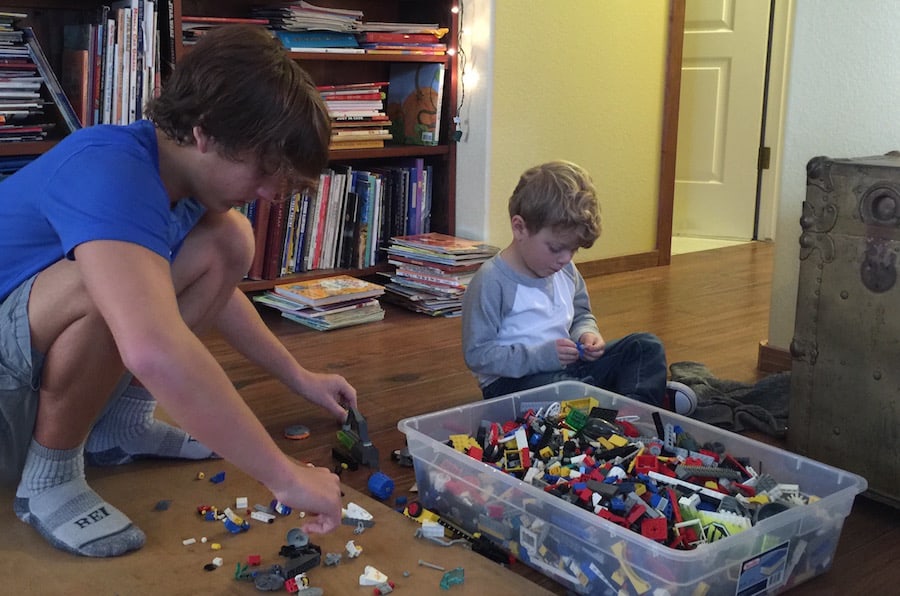 What are your thoughts on cubes? Do you like them? Would you rather see custom bits in every game? Leave a comment below!
The following two tabs change content below.
Designer of Stones of Fate and The Manhattan Project: Energy Empire
Game designer by night, and middle school science and pre-engineering teacher by day. He lives in Santa Maria California with his amazing wife and two unrealistically well-behaved children.
Latest posts by Luke Laurie (see all)