Summer is here: time again for sun, beaches, traveling, family time, and of course, GAMES! But why not spice up your summer gaming with a little summer meta-game?
My good friend Tom Vespucci(Bastard Tom on the Board Games and Brew Podcast), is a loving and dedicated father. He originally shared the idea of the "Eleganza" with my family. Every time his family plays a game, they keep track of the winner on a chart. Tom's family runs the "Eleganza" when his kids are home for the Holidays. My kids are a bit younger, so we decided to run contests all year long, one for each season. Each one has a wild and crazy title, though "Eleganza" is always in there somewhere. My daughter Odessa builds and decorates the chart on a whiteboard.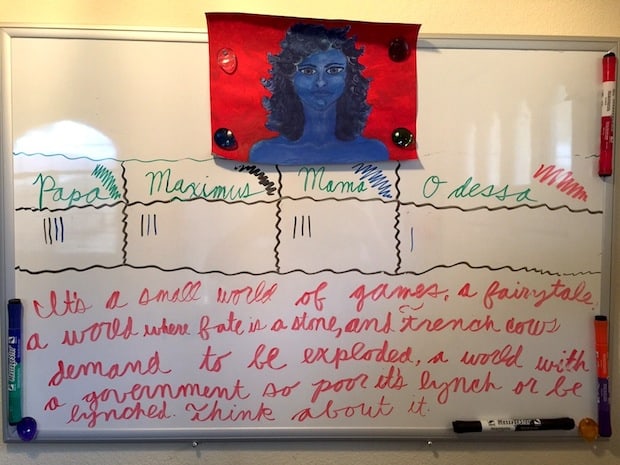 How to Run Your Own Eleganza:
1. Gather your gaming friends and/or the people you consider family and launch your own Eleganza! Put their names on a chart – could be an actual physical chart, or maybe an electronic file.
2. Decide on a start and end date for your Eleganza.
3. Every time you play a game that includes at least two people in the Eleganza, they can receive a point, but only if they win.
Do you want more points and more ways to encourage participation? Instead, award 1 point for each game played in the Eleganza and 2 points for each win!
Enjoy your Summer, and let the games begin!
The following two tabs change content below.
Designer of Stones of Fate and The Manhattan Project: Energy Empire
Game designer by night, and middle school science and pre-engineering teacher by day. He lives in Santa Maria California with his amazing wife and two unrealistically well-behaved children.
Latest posts by Luke Laurie (see all)