…so says the folks of Geek and Sundry and the board gaming webseries, Tabletop. We're all about games here at the League of Gamemakers, so yeah, we're in.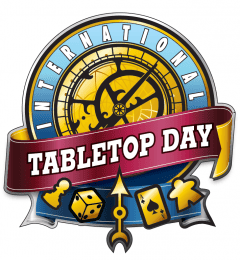 April 5 is International Tabletop Day!
Last year, in the first-ever incarnation of Tabletop day, this holiday rolled up the following stats:
3,123 gaming sessions took place
in over 64 countries
on 7 continents!
Wait, it's a holiday?
Well, it's on a weekend, so it's not like you get to avoid those TPS reports. And it's not a set yearly date (moved from last year's date of March 30 to April 5 because of "reasons", according to Wil Wheaton). But um, yeah, apparently you can just make a holiday! Enough said, it's a Saturday full of games and exclusives people!
What do you mean, exclusives?
#1 Check with your favorite local game store, because there's a bunch of limited edition promo merchandise promised to be at participating retailers. Here's the official blog listing about the full list of 2014 Tabletop Day promos.
#2 Ask your favorite Kickstarter or publisher what they are doing! Speaking from a first time publisher point of view, having developed Squirmy Beast in 2013, I'm absolutely a fan of getting more of my games out there in the world. I'm personally donating copies of What the Food?! to tabletop events across the country, and I'll bet I'm not the only publisher up to that. Find some great game giveaways out there!
And what is the League doing??
We could tell you, but then we'd have to player eliminate you. And nobody likes games like that anymore. But we are doing a couple of key things for Tabletop Day!
April 4 – Blog
Play more Wheaton!
Here at the league, our tabletop day wish is to play games with Wil Wheaton. Sadly, we're guessing Mr. Wheaton is already booked for the occasion. (He is in fact, see this Los Angeles tabletop event) – But what do you do if you are Wil-Wheatonless on Tabletop Day??
Make a game piece or ruleset featuring Wil Wheaton cause you're a designer, that's what!
and share them with everyone! That's right, we'll be telling you how you can introduce Wil Wheaton into your favorite league designs and other game titles! Come back and read all about it on Friday, April 4!
April 5 – Game Day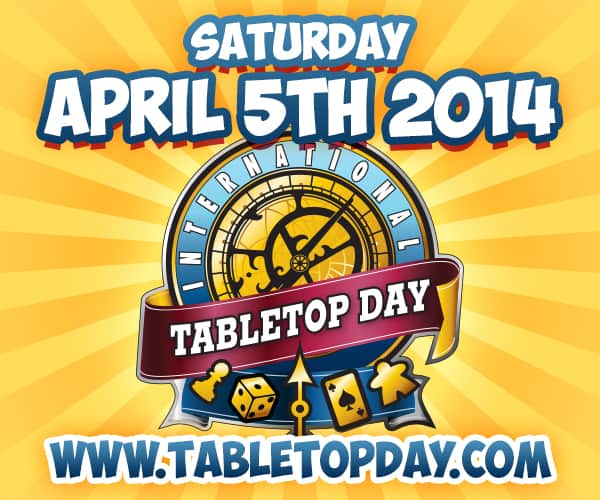 Get out and Play
Several members of the League of Gamemakers are making an appearance in Ventura, CA on Tabletop Day at an registered Tabletop Day event – brought to you by Otaku Lounge Productions and sponsors such as Seth's Games and Anime, The Armory Ventura and Gamechurch.
Come by and say hello to these Leaguers:
Not near Ventura? Then get ye to the main tabletop site to find or host your own event: https://www.tabletopday.com/.
Also, FYI I'll be taking What the Food?! to another Tabletop Day event in CA, here in North Hollywood!
What games are you playing on Tabletop Day? Tell us in the comments below or at @leagueGM and include the hashtag #tabletopday!
—
Tabletop Announcement and Panel
Want more? Here's a tabletop day panel, earlier this year in LA at Goldenroad Brewery (I was there playing with Wil! Well, ok, I didn't play games with Wil, per se. See why our League solution is needed?).
Anyway, this is edited from the full interview, but the panel, moderated by Dan "Shoe" Hsu features Tabletop producer Boyan Radakovich, Wil and Mark Kaufmann from Days of Wonder discussing the importance of this event for our hobby of boardgaming.
—
The Tabletop Trophy!
Here's something you can award people at your tabletop events – a PnP trophy from the Tabletop Day website. Cheers all, and happy gaming!
The following two tabs change content below.
Peter eats games for breakfast! Founder of First Play LA, Squirmy Beast and League of Gamemakers, and Director of Development for Breaking Games. First published designs include What the Food?! and Nightmare Cove, and development credits include Letter Tycoon, Boomtown Bandits, Sparkle*Kitty and Rise of Tribes.
Latest posts by Peter Vaughan (see all)