https://bit.ly/PacificProto
You've probably heard of Pacificon, one of the longest running West Coast Conventions, currently held in the Santa Clara Marriott Hotel over Labor Day weekend. But did you know that this year, for the first time ever, Pacificon will be hosting a Protospiel event within the convention, and members of the League of Gamemakers will be there?.
What: Pacificon Protospiel
Where: Inside Pacificon, at the Santa Clara Marriott: 2700 Mission College Blvd. Santa Clara, CA 95054
When: Labor Day Weekend, September 2-5, 2016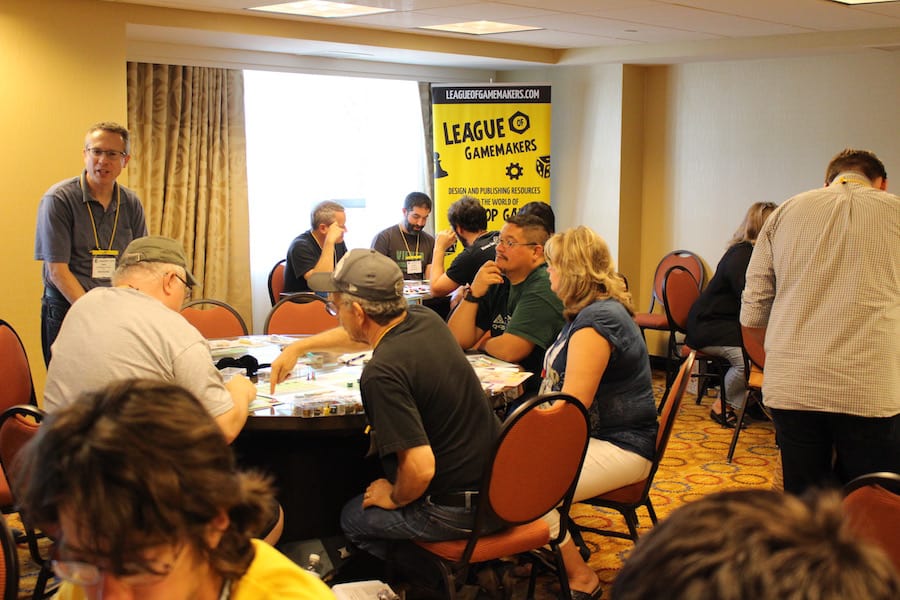 For those who don't know what a Protospiel is, the concept is quite simple: Designers and publishers bring game prototypes and test them out with other designers and publishers. They are able to get high-quality feedback from experienced professionals and aspiring game designers to make their work better. People who just want to playtest are also welcome at these events, and they also become great opportunities to socialize and network with people deeply immersed in the tabletop community.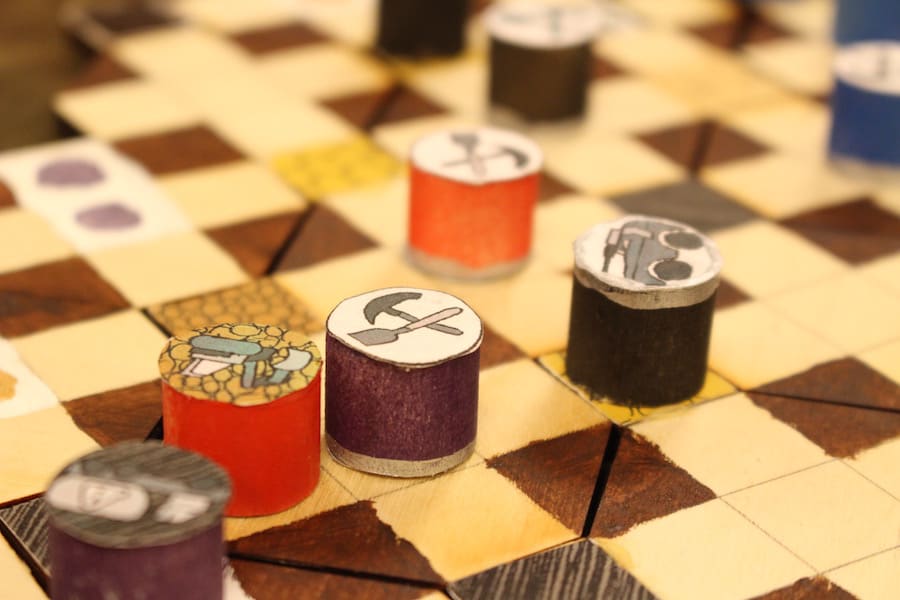 For the past two years, I've run Protospiel events at the Celesticon game convention. These were outstanding events, but because Celesticon isn't happening this year, we've moved over to Pacificon, who have graciously offered to host our event in a large room with plenty of tables and gaming space.
We have a Facebook Group where participants can network, ask questions, and get updated information. You can also contact me with your questions.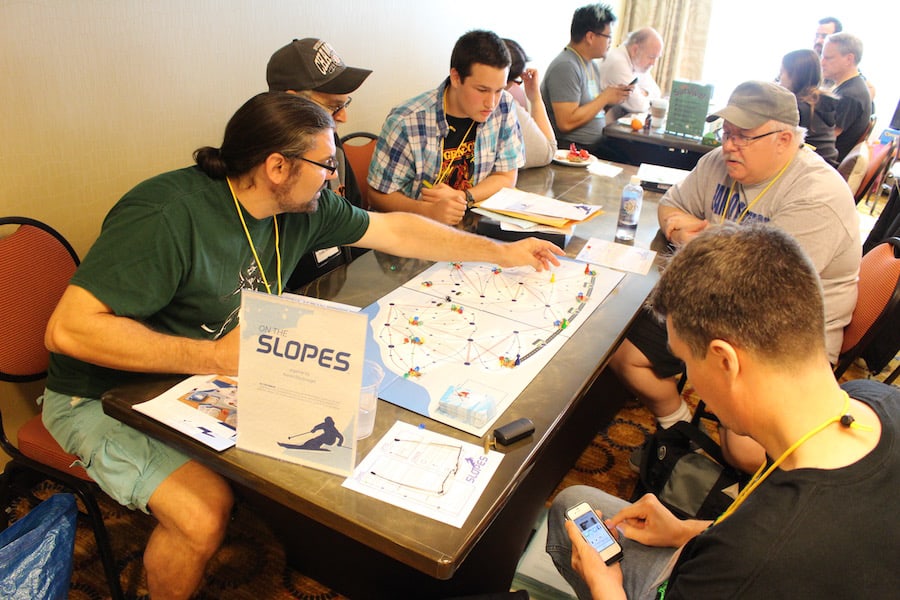 Do you want to playtest your games and others' games at the Pacificon Protospiel? Here's what you need to do:
1) Register for Pacificon.
Link: https://pacificongameexpo.com/website/registration/
2) If necessary, be sure you have lodgings.
Link: https://pacificongameexpo.com/website/hotel-registration/
3) Enter your Prototypes in the tabletop.events database (optional).
Link: https://tabletop.events/conventions/pacificon-protospiel-2016/prototypes
4) RSVP on the Facebook Event:
Link: https://www.facebook.com/events/1048621251840699/ or send me an contact me to let me know you're coming.
5) Be there!!!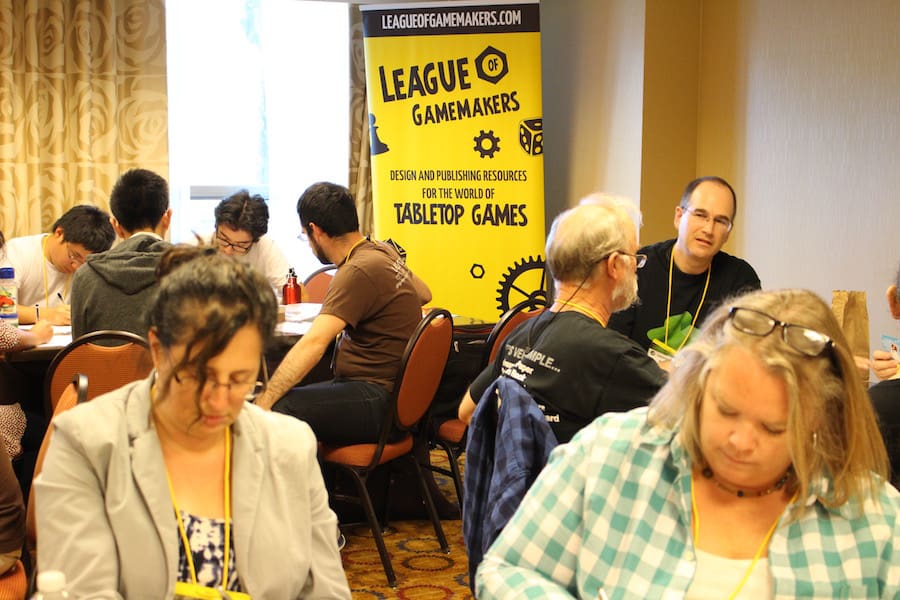 Friday will be open playtesting. Saturday morning we'll begin with a more formal introduction starting at 9 AM, then on to playtesting. Look for a lot of time to dig deeply into your game designs with other designers, publishers, and guests.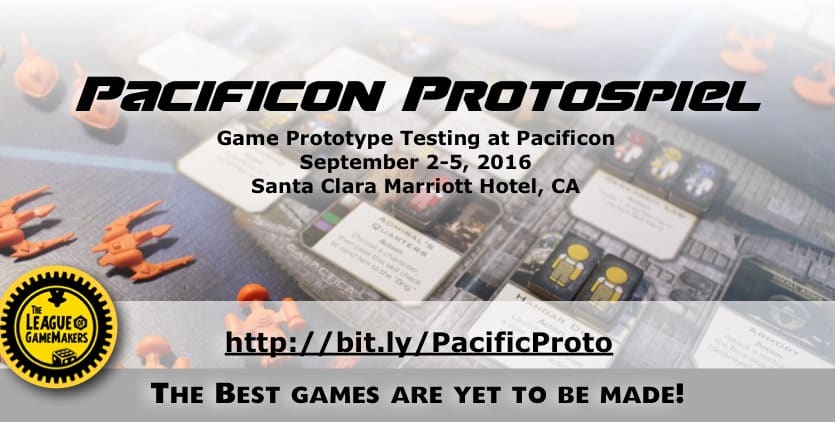 The following two tabs change content below.
Designer of Stones of Fate and The Manhattan Project: Energy Empire
Game designer by night, and middle school science and pre-engineering teacher by day. He lives in Santa Maria California with his amazing wife and two unrealistically well-behaved children.
Latest posts by Luke Laurie (see all)