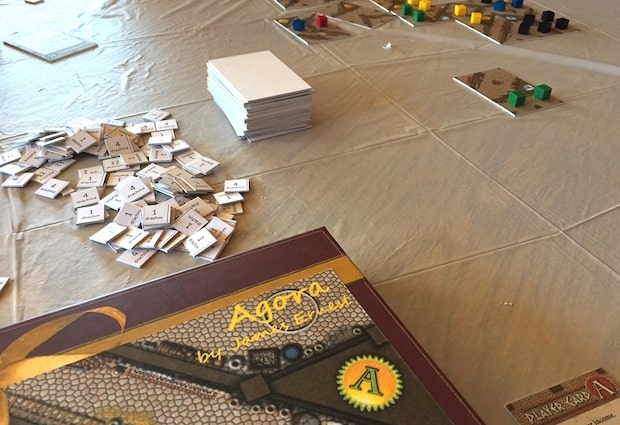 If you're a game designer who's been working at the craft for any length of time, you know that you are going to need to build a LOT of components for your prototypes… over and over again.
YOU NEED METHODS THAT CAN PRODUCE COMPONENTS QUICKLY AND EFFICIENTLY, BUT STILL MAKE THEM PRESENTABLE AND FUNCTIONAL.
I was going to put together some detailed tutorials myself, possibly combining video and images, and detailed steps. But I discovered one of the masters of prototyping has already done some excellent work on this, so instead, I'll share with you video tutorials by James Ernest, the brilliant mind behind Cheapass Games.
CHEAPASSES BUILD THEIR OWN GAMES
It's helpful to have some context behind what Cheapass Games is all about. James Ernest is a prolific designer and publisher, but he's also a mentor to those entering the field. He did a piece for the League a while back on Probability for Game Designers , and can often be found running workshops at various conventions.
Here's his story of Cheapass Games:
I was recently at Polycon XXXIII, where I was introduced to the great Cheapass Game: Agora. If you want to play Agora, you can go to Cheapass Games website, download the files, print it out, and build your own copy.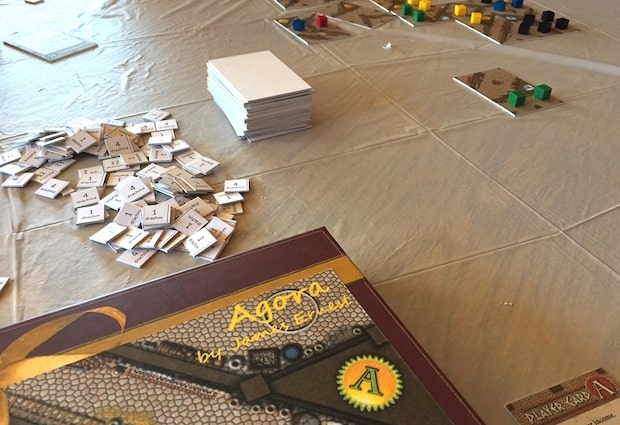 Building a game like this could be a lot of work, and it's exactly the kind of work we designers need to become experts in. Fortunately, James Ernest is there to help, with some well done video tutorials.
VIDEO TUTORIALS
Do you know of any other tips for building game components that you can share with the community? Feel free to share in the comments below!