Guest Post by Frank Zazanis. Frank is a designer and publisher in Southern California. Check out his company website: General Nonsense Games and be sure to stop his booth at Strategicon or wherever else he might be!

Picture this: You are at a convention. It is crowded… noisy.. and you are trying to get people to stop by your booth, demo table, space on the floor by the trash can – whatever – to see your new game, prototype, or Kickstarter project.
People are streaming by you at 100 miles an hour on their way to an event, or the major game company booth next to yours with the flashing lights, booth models, and gigantic miniatures (is it really still a miniature if it takes up your whole dining room table by itself?).
Finally someone stops at your table and looks at your prototype or finished game and says "Oh..what is this?"
…This is the moment you've been waiting for all day…
…You only have about 30 seconds or less to grab their attention…
What do you do……What do you say?
What you say is vitally important at this point. Your game may be awesome, but it will not sell itself. My first job in college was working in a game store, and I mean working in a game store, learning every product on the shelf, even the ones I did not like or play myself. I wasn't standing behind a counter playing a ccg when I should be helping paying customers (not bitter about the level of service I have gotten at some stores am I?) I spent 40 hours a week demoing games for 3 straight years and have spent the last 2 doing it again at conventions.
You need to give them a…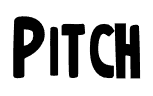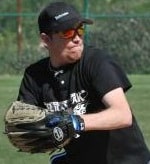 A pitch is a fast but well-executed delivery of vital information about your game.
The keyword is VITAL. Do not overshare during your pitch, only give them the vital parts. A pitch is an introduction to your game. That's it. The purpose of the pitch not to close the deal, it is to entice and invite conversation and play.
Why is having a crafted pitch important? Here are a few reasons:
If no one knows what your game is about in the first 5 seconds they will tune you out
If they tune you out they will not give your game a fair shot or worse they will tell you and others what your game is without having any real knowledge of it
Having a great pitch will save you time in giving a full demo to someone who does not enjoy the kind of game experience you are offering.
But how do you craft your pitch so they stick around for the demo?
You Pitch Slap them!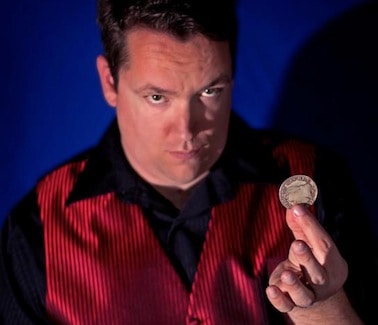 S.L.A.P. = Simple–Lock In Moments–Availability–Personal

S is for simple.
Your pitch needs to be simple. If it is not…YOU WILL LOSE THEM in the rest of the environment surrounding them. A simple practiced pitch is going to make you stand out and be memorable. A simple pitch is going to help them understand what your game is about quickly and hopefully get them playing it so they can make a decision to purchase, back, or test your game. Lets look at 3 ways to make your pitch simple. Using a fake game named BLAH
Remove Jargon

Jargon is defined in this case as game specific language that the average person does not understand or use on a daily basis. As designers we often speak about our games in a mechanical nature and we are not selling mechanics we are selling an experience. Some examples of what I mean… along with a less jargony way to say it…

Some game mechanics. Minus the jargon:
Tap-In order to pay for that card, rotate this card to show you are using it
Resource-Now that you did that you get a piece of what you need to complete your goals
Deckbuilding-BLAH game about decisions where you are in control of what cards are in your deck
CCG-BLAH is a game where you collect cards and build an army
Drafting-BLAH is a game where you pass cards around and pick your favorite ones

Use third grade-level language

Imagine the person you are speaking to is in 3rd grade. Note; DO NOT TREAT THEM LIKE A CHILD. Imagine you need to explain your game to a kid and use that kind of language. This will ensure you don't talk over their head so you do not lose them.

Stick to Highlights

Only give your audience 3 pieces of highlighted information during your pitch, Any more than that you should save for the demo when they say they want to give it a try. Example: "BLAH is a card experience that is all about choices you make as you pass cards around the table taking your favorite ones in order to create your undead army and conquer the town of Portville Orgeon."

L is for "Lock In Moments"
Lock In Moments are ways to engage multiple senses in order to enhance memory retention. A good example of a lock in moment I use in my pitches for card and miniatures games is this:
I put a hand of cards in their hands and I say… "your side needs you, I can't tell them what to do..only you can. (At this point I put cards in their hand, literally, because they won't just walk away holding your product!)
"Let me tell you about this great game called BLAH"
Now granted, my personality lends to this style of pitch because I can be a bit abrasive, but in a good natured and friendly way (Thanks for teaching me that Pikachu! Yes, demoing pokemon was part of my job and I do not like pokemon.)
Ways to engage their senses:
Put something in their hand… you want to show them how good the minis look, hand them one
Inflect your voice to show how important this decision is
Have them feel the cards… to show the quality
Have them flick the cards near their ear… that is your army calling you- this works, believe me

A is for Available
This part is really quick…
How is your game available? Can they buy it now? Is it on Kickstarter? Give a date of possible
Make it clear how and when the game is or will be available.

P is for Personal
Connect to the customer as a person. People tend to do transactions with faceless entities, but they do business with people. How do we connect?
Tips:
Ask them questions about their favorite games.
Tell them why you personally love the game your pitching and be sincere.
Tell them about a previous customer who did something awesome or crazy.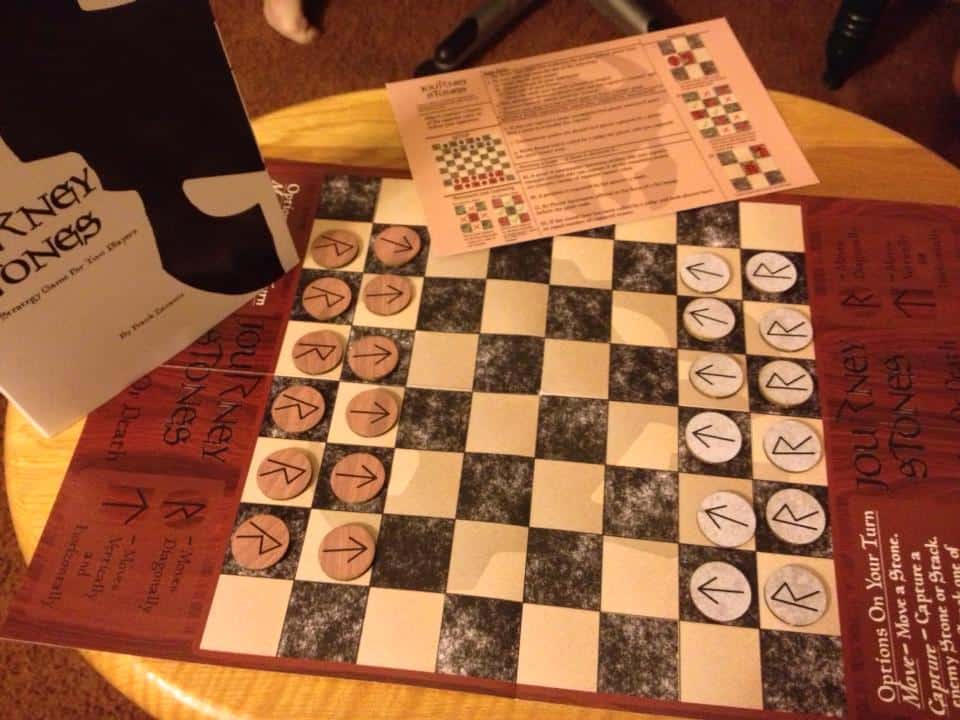 Connecting is critical if you want someone to enjoy your game.
Template: FORMAT OF A PITCH
Introductory sentence or two:
(GAME TITLE) is an experience where you
1___________________________________________
2___________________________________________
And
3____________________________________________
(GAME TITLE) uses high quality (hand them something) insert object
And it is coming to kick starter on (insert date) but we are trying to get people's thoughts on how the game plays…
Launch into demo!
Next time: The 90 second demo!
If you want to see my pitch for king's ransom or any other game, leave a comment below, and I'll see what I can do to make a 90 second demo of that game!
The following two tabs change content below.
Latest posts by Guest Author (see all)